just finished reading bakuman.
noticed something seriously odd/funny.
BEWARE BAKUMAN/BLEACH SPOILERS!!!!!!!!!!!!!!!!!!!!!!!!!
(well, not really spoilers for bleach since it's referencing old 2009 stuff)
.
.
.
.
.
.
.
.
.
ok, so this is the ending of reversi in bakuman ...
this is REALLY ODD ... why?
when i used to lurk on 4chan, people were busting on tite kubo for lack of backgrounds after chp 353 came out (ulquiorra's death), so i shooped this up real quick.
thought it was kinda neat ...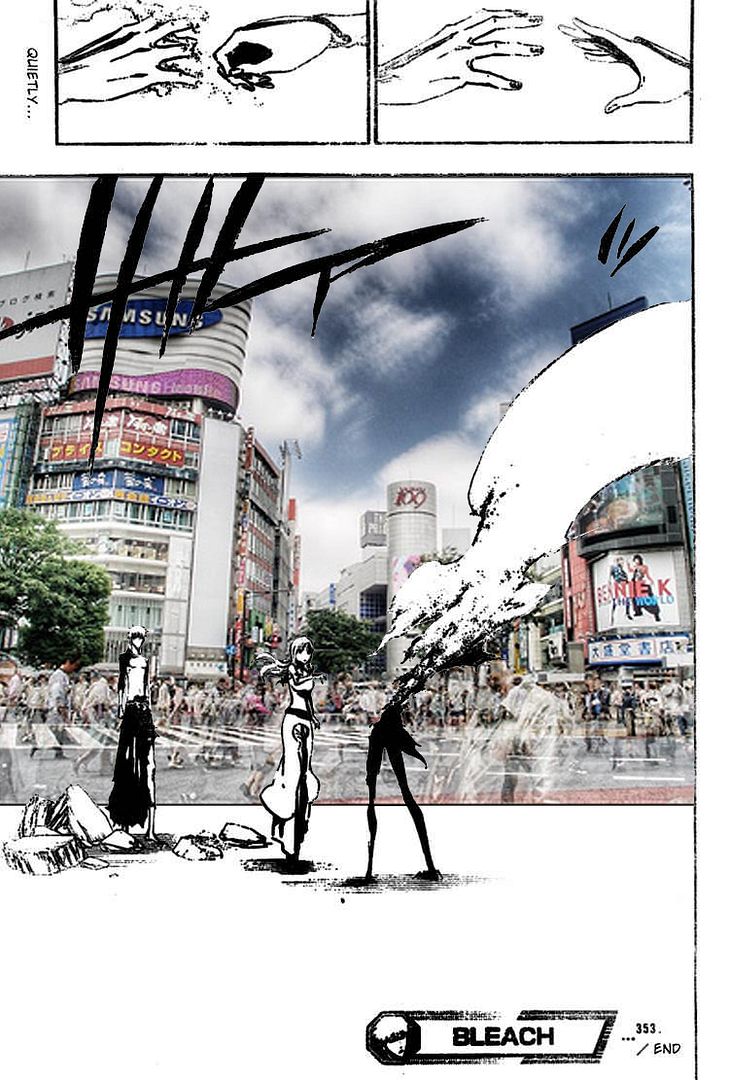 lololol. dunno if it's been done b4 tho, heh. whateva.
also bakuman seems to make references to a chat board where people post comments as 'anonymous'.
ahahahah, funny as heck!
does this mean i might have played a small part in helping saiko and miho achieve their dream of getting married?!?
prolly coincidence ...
or not.